Had Enough of Paying Rent or a Mortgage?
Want to Save More Money?
Ready to Stay in Beautiful Homes Around The World?
We can show you our strategies and tools you need to start house sitting ASAP!
So, You Might be Wondering What Is House Sitting?
If you have ever wanted to save more money, travel the world and stay in luxury homes your in right place! House sitting eliminates the 99% of your expenses, you don't need to pay rent or worry about any bills!

As the house sitter you receive free accommodation in exchange for caring for a homeowners home. There are house sits all around the world (in over 75 countries) Everywhere from Australia, Thailand, France, Mexico and even Morocco!

However you don't have to travel the world, we managed to house sit full time in for year in both Dublin and Melbourne! This allowed us to save for a house sitting journey all across Europe!

Who Are We? And Why Should You Learn From Us?
We are Britt and Jay (otherwise known as The Travelling House Sitters). For the past three years we have been house sitting and saved over $70 000.

So far we have looked after homes (and one boat) in 13 countries. That includes New Zealand, Australia, Italy, France, Montenegro, Greece, Croatia Malaysia, Thailand, Ireland & The UK. Jay is currently in the Caribbean looking after a catamaran!

We truly love this lifestyle and the (financial & travel) freedom that it has allowed us to have!

We have raving reviews from over 30 completed housesits! So we have the skills, knowledge and experience to teach you exactly how to start your very own house sitting lifestyle.
You will find out our best strategies to land the house-sitting assignments that you dream of, over and over again!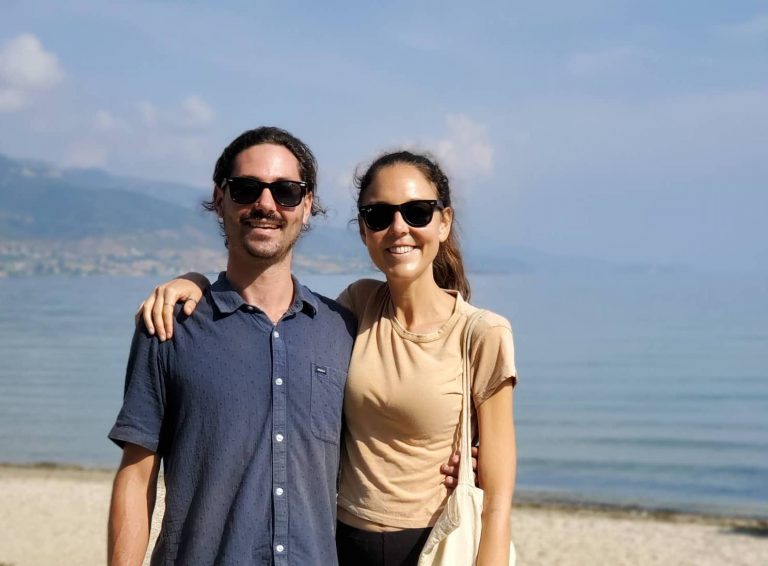 We are proud to have been featured on…
---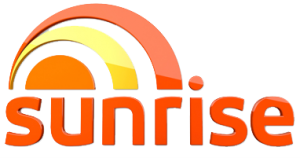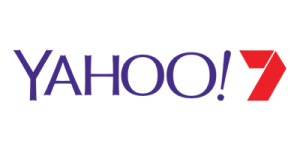 So What's in The House Sitting Course?
Course Curriculum Sneak Peak
Course Overview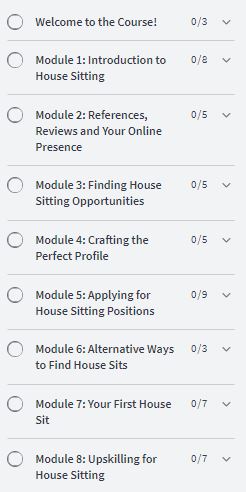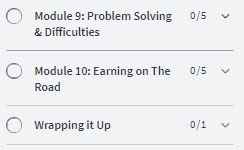 Module 1: Introduction to House Sitting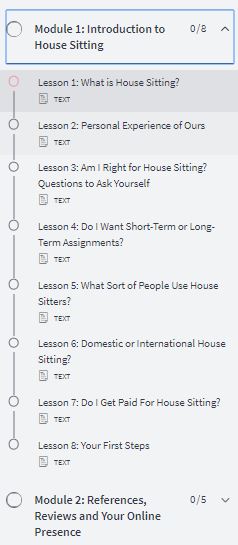 Module 5: Applying for House Sitting Positions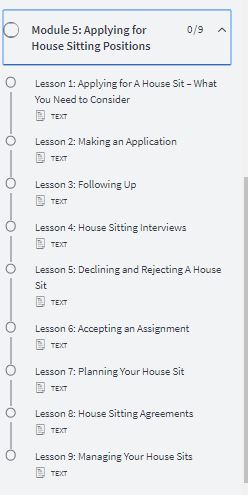 What Our Students Say About Us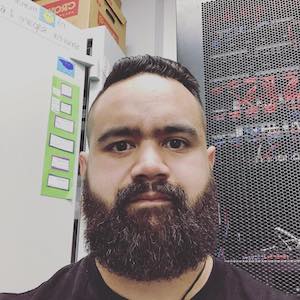 Before I found this house sitting course I was spending thousands on accommodation on my holidays. Now I have learnt to travel at my own pace and enjoy myself!
Eric – 36 – Management Consultant

House sitting has changed my life. The Travelling House Sitters have taught me how I can live a completely nomadic lifestyle while saving money! Its incredible!
Scotty – 28 – Remote IT Systems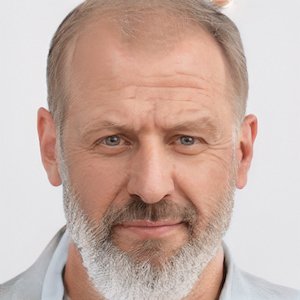 I am devastated I have never thought of house sitting before. My retirement just got a whole lot more interesting! I spend my time travelling and exploring new places and I am in love with it!
Adam – 68 – Retired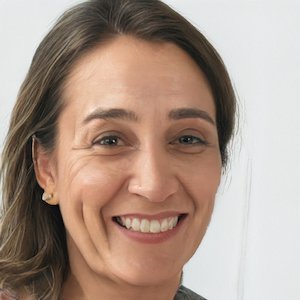 Even though I don't have the best computer skills this house sitting course was easy to follow and gave me everything I needed to start house sitting for myself! I would be lost without it.
Tracey – 48 – Retired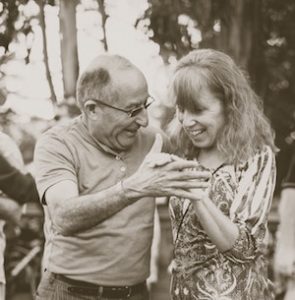 We retired 5 years ago and were a little lost on what to do with our time. House sitting has opened up a new life for us and we can not thank The Travelling House Sitters enough for teaching us everything they know.
Tim & Rachel – 59 and 63 – Retired

I never thought I would be able to quit my job and have the freedom that I could only dream of. House sitting is wonderful – my morning commute is now walking dogs.
Isabel – 23 – Freelance Designer

What You Will Learn in Our House Sitting Course?
Learn to save money on accommodation and bills, house sitting locally and internationally.
Picking The Best Website for Your Location
The steps to picking the best house-sitting platform for your location and needs.
Building A Strong Reputation
Discover how to build a reputation as a trustworthy and reliable sitter.
Alternative Methods to Finding House Sits
Learn all the different ways we obtain house sitting assignments!
How to Ace The Interview
Find out all the right questions to ask during a house sit interview.
Pre-made Contract Templates
Templates for creating house sitting contracts.
Skill Development for Luxury House Sitting
Find out the skills you need to land luxury house sits!
Assignment Winning Application Strategies
The top strategies to landing any house sitting assignment.
Step by Step Platform Registration
How to register with the right website for you. With over the shoulder live registrations
Learn to Build A Profile That Sets You Apart
How to prepare a compelling profile on each platform that sets you apart from the pack.
Application Secrets To Beat The Competition
The secret to applying for house sits without any references or previous experience.
Interview Cheat Sheet
Checklists to prepare for typical questions you may be asked.
A-Z On Sit Guides
How to complete a house sit from handover to conclusion.
Problem Solving Guide
Tools to handle any situations that may arise. We outline all any issues we have run into and how we solved them.
Learn How to Earn $$$ While Travelling
We will teach you exactly how to find jobs that allow you to earn money while travelling the world.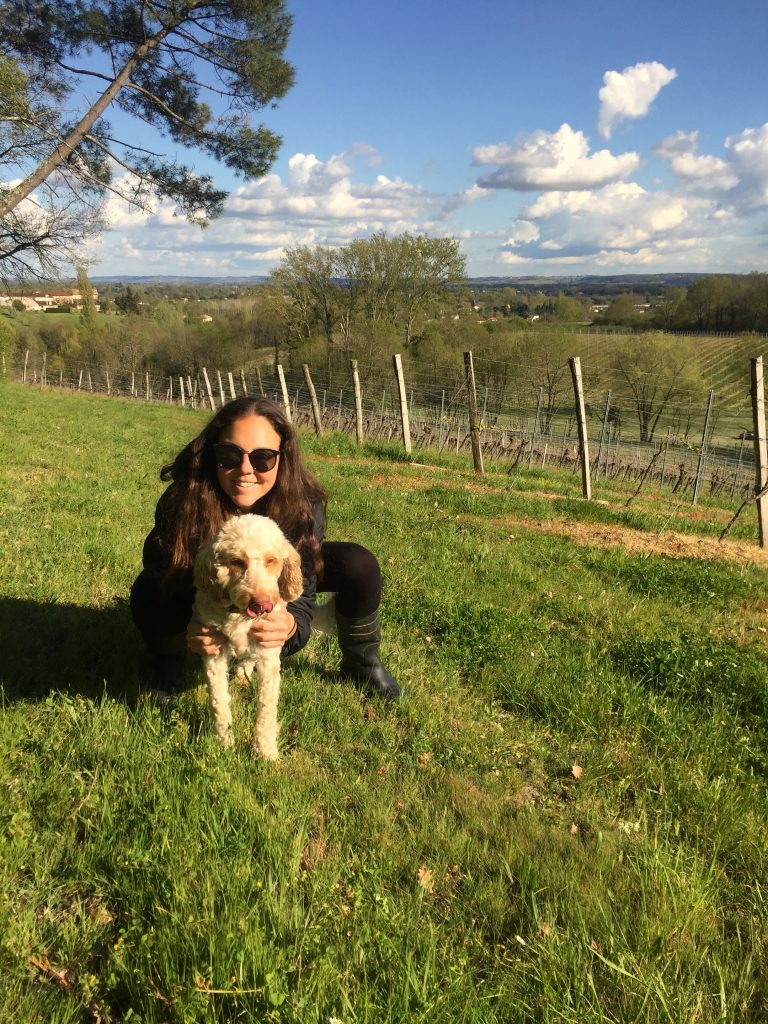 House Sitting Is The Perfect Solution For Those Who….
Want to Save Money
Do yo you want to reduce your living expenses by 95%? Or maybe you dream of enough saving for a house deposit?
Love Animals
There is a plethora of reasons why you might not be able to have animals of your own (or can not have the animals you want). House sitting is a fantastic way to get your animals interaction in! We have cared for over 60 different pets in 13 countries so far!
Want To Travel For Free
For those nomads at heart who love to be on the road , house sitting is the perfect solution. You might get tired of budgeting and being unable to afford constant travel, or maybe you love to travel but need some time to regroup (without an expensive plane ride home).

House sitting allows you to cook for yourself (with delicious local ingredients), do your washing, walks a cute pup (a novelty when you travel a lot), have reliable internet and a place to own (no more hostel or hotel check in to deal with).
Retired Folks Who Don't Want To Be Restricted To One Place
House sitting is popular with retirees as they have plenty of free time and can take advantage of all sorts of sits, It also allows them to make new friends and experience different locations (even if their savings or pensions is small) It a way to make go further and travel to all the places they dreamed of but never had the time or money.

It is also perfect for those who don't want to live in an RV or camper but still want to live the grey nomad lifestyle.
Have Had Enough of House Mates
Sick of cleaning your roommate's hair out of the sink or washing their dirty pots and pans?
Those Who Need A Break or A Change of Pace
If you are stuck in a routine and would love a change house sitting is a fantastic way to shake things up a little bit. Do you want to walk an animal in a different part of town or find some new spots you have never seen in your hometown before? Well then house sitting is perfect for you!
People Who LOVE to Travel
House sittings allows you to travel as much as you want. You stay in expensive cities for longer, (like when we spent a month in Rome) this allows you to explore everything you want to see at your own pace. You can get experience location like a local, you find out the best farmers markets, local cuisines and cafes. No more staying in soulless hotels or expensive Airbnb's. It's the perfect way to make your money go further and travelling to places you wanted to visit but didn't think you could afford!
Want To Visit (or live in) Expensive Cities on Your Bucket List
Most cities are so expensive that you need to limit yourself to a few days. However, what if you could stay longer, a week maybe a month? You could experience city life in bustling London or cosmopolitan Europe or maybe beachside Sydney in Australia? We recently spent a month in Rome, this allowed us to tick off everything on our (huge) bucket list of places to see and things to eat at a very leisurely pace.
Have A Project You Need Finished
Many find a new environment can help with productivity. It can help you focus on the task at hand rather than get distracted by reorganising the kitchen cupboards, nights out with friends or routine tasks such as mowing the lawn. You might be studying, working on a book or business or maybe creating some artistic products.
If you answered YES to any of these statements then you are in the right place! This course is for you!

If you want to save large amounts of money on travel accommodation and live in a variety of different homes and locations around the world, then house sitting provides the perfect solution.
So, How Much is Our House Sitting Course?
This comprehensive course is only $119 AUD – included will be access to our Facebook group and full access to our future courses! Just think, one night in an Airbnb in Rome cost on average $95 (that is for an entire house). Get booked a house sit for a week and you have already saved yourself $549!!

We have a full money back guarantee if you are aren't satisfied with the course and resources. We know you will be as it's EXACTLY what we do to book house sits all around the world!!
Comprehensive House Sitting Course

Templates for House Sitting Contracts

Upskilling for Luxury House Sits

Access to Community of Over 400 House Sitters

We Have A Rock Solid 100% Satisfaction or Refund Guarantee!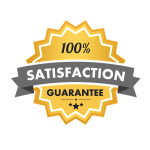 30 Day Money Back Guarantee

Give it a go!! Try this course for 30 days

100% risk free.

If you don't benefit from the material email Jayden or Brittnay (contact@thetravellinghousesitters.com) before the 30th day and we happily refund your full payment.

We decided to do this guarantee because we want YOU to try this lifestyle!

It has saved us so much money and allowed us to experience so amazing cultures and meet wonderful people (we want that for you too!)

This money back guarantee means there is no excuse for not giving house sitting a go!

We promise that this course will be worth it. It all the email templates, application strategies and platforms we use to be so
successful!


Let get started!

So, Are You Ready To Start Your Very Own House Sitting Journey?
Join many others who have taken the first step towards living their dream life!
The Benefits of House Sitting
You are able to live rent free in the location of your choice. You have oodles of options from city apartments, beachside villas, hobby farms to luxury properties in the mountains of Switzerland.

You can experience the true day to day culture of a new place.


House sitting is very inexpensive compared to a traditional holiday methods, not to mention you have all the comforts of home, like a kitchen, washing facilities and possibility transport.


Interacting with animals of your choice! Unable to have a dog at your apartment? Or maybe you are on the road too much for a cat? This is the perfect way to have some much-needed animal interaction.


Forget about paying for bills. Including gas, electricity, water and WIFI!


Living like a local. Have you ever wondered what it's like to live in the countryside of France? It's a unique experience that is totally different from our fast paced city lifestyles in the city.


Meet new friends and experience being apart of a new community if you choose to do so! Sometimes we need to venture right out of our comfort zone to discover new friends or groups. House sitting is a fantastic way to throw yourself right into the deep end in a totally new place.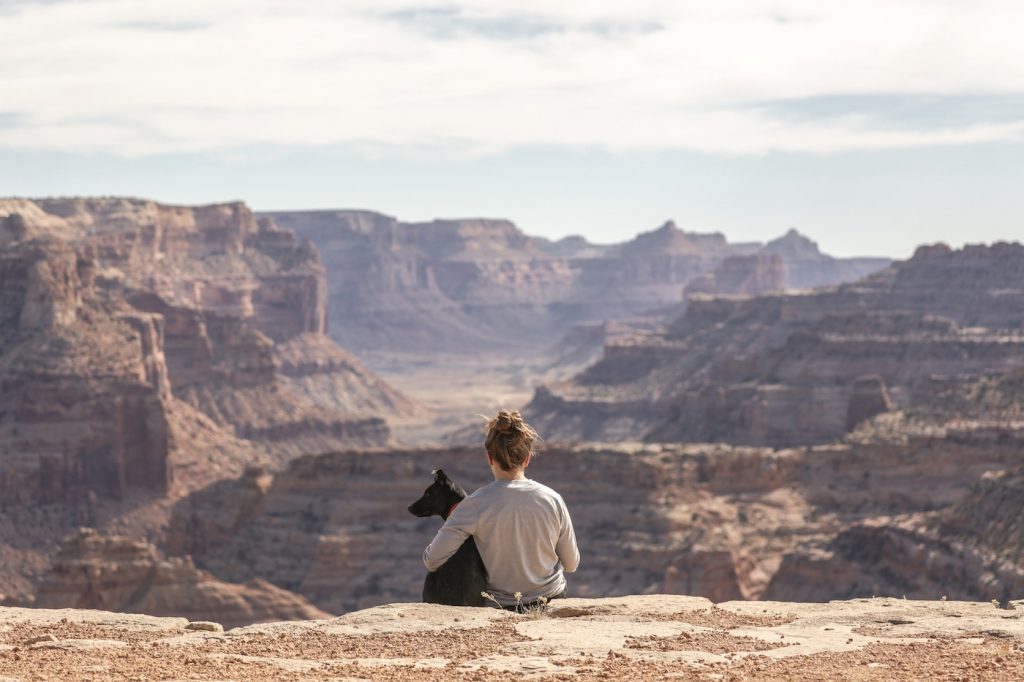 Who Is This House Sitting Course Designed For?
Anyone looking for an inexpensive vacation


Pet lovers who enjoy looking after pets and have a responsible and caring attitude


Those who love animals but can't have them in their current rental property


Retirees with time to travel but a limited budget


Young couples saving for a deposit on a new home


Home buyers looking to try out a new location before committing to a house purchase


Creatives looking to retreat to complete a long-term project free from the distractions of home


Travellers looking to travel more and live like a local in a comfortable homely environment


Those looking for a long-term international lifestyle change